Leading business transformation
with emerging technologies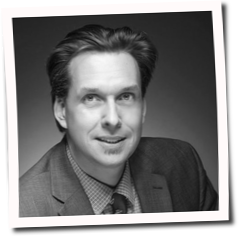 Multidisciplinary and inter-culturally data science and design leader passionate about creating value from analytics, modeling, and simulations.
Academic and business professional advancing and applying emerging technologies in both public and private domains, based on forward-looking research on observations.
Focus on capturing and actualizing the value of technology in business and society.
Engagement lead with high returns
at the frontiers of business transformation
Industry/Private Sector
Business Value of Data Science and AI/ML. Leadership from solutioning to productionisation
Academia
Computer/Data Science. Published research, teaching, curriculum development, service, grant writing guidance
Non-profit
Public safety strategy, frontier analytics, community outreach
Corporate and academic wide-ranging
data-driven scientist – AI, ML, Physics
Industries
Health Care, Life Science
Retail (Consumer Behavior, Supply Chain)
Manufacturing
Policing/Public Safety
Higher Education
Public Sector
Solution Space
Artificial Intelligence
Natural Language Understanding
Machine Learning
Demand Forecasting
Recommender Systems
Computer Vision
Sensor Fusion
Multi-agent Simulations
Robotics
Global Reach
Worked with teams in four continents
Internationally published author and speaker
Education
University of Stuttgart, Germany. Doctor, Theoretical Physics (Dr. rerum naturalis)
Georgia Augusta University, Göttingen, Germany. Master+ Physics and Informatics
Languages
English (Native or Bilingual)
German (Native or Bilingual)
Learn about my
Experience
, read my
Blog
posts, explore my
Code
projects, browse through my
Research
papers. Start the conversation.